Brian Fanzo
The Secret To Discovering Yourself: Be Yourself
In this crazy noisy world, there's truly only one way to stand out from the noise and that's by being the one thing that nobody else can be... YOURSELF!
But what does it mean to be yourself and why is it not as easy as it sounds?
"To be yourself in a world that is constantly trying to make you something else is the greatest accomplishment." Ralph Waldo Emerson
We are living in the greatest time in history, thanks to social media no matter your background, age, location or resume you have the ability to tell your story and connect with people that share your purpose and connect with your passion.
What does #BeYourself mean to you? For me it all became clear on a day that I'll never forget.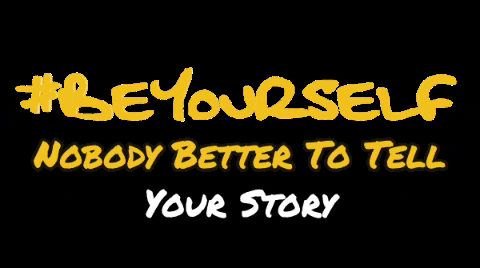 On November 2, 2013, my mom sent me a text reminding me that my success throughout my life was because I was unapologetically myself & treated everyone equally. She wanted to make sure I didn't lose that on social media.
Since that day I've embraced a BE YOURSELF mindset which to me is embodied by being transparent & vulnerable with a goal of giving my community and authentic window into who I am!
At the same time remembering that I can't truly be myself if I'm trying to copy someone else or play by other rules.
I can honestly say since November 2, 2013 social media has been fun, the relationships that have fostered thanks to my personal brand has been rich and meaningful and both my personal and business life are seamless bridging offline with online.
I believe in this mindset so much I even created my first online course on the topic which has helped transform how people think about social media, storytelling and more. Check out this testimonial video and blog from Julia Jornsay-Silverberg one of the students from the BeYourself course.
Below is a keynote I gave on the topic at iSugar focused on highlighting the importance of personal branding, storytelling, engagement, and community in today's digital world. The full presentation video is after the last slide. The focus of this event was to inspire, motivate and share, the keys to our success as well as giving actionable takeaways to the in person and live streaming audience.
If you're struggling to tell your story to find your way on social media I challenge you to embrace the mindset of BE YOURSELF!
Putting yourself out there is scary and awkward! Sharing your vulnerabilities doesn't feel natural! But the days of letting your work do the talking are over!
Who is Brian Fanzo the Millennial Keynote Speaker:
In 2016, Brian keynoted in 10 countries at more than 50 events highlighting his passion for change, collaboration and community — dubbed the 3 C's which are the elements and foundation of his first book A Millennial Mindset due out Spring 2017.
Brian has been referred to as a motivational keynote speaker, an inspirational keynote speaker, digital transformation speaker as well as a technology keynote speaker… This is why Brian refers to himself as a CHANGE EVANGELIST, as a millennial his vast background and unique experiences have allowed him to speak on a wide range of topics as well as solving different goals & objects for the brands and events hiring Brian as a speaker.
Brian's background has also allowed him to leverage brands that he's worked with in the past and those that have hired him as an influencer to speak at their events including CES, SXSW, IBM, SAP, Dell, HP, Mobile World Congress, Business Rocks, Social Media Marketing World, MarkeTech, Periscope Summit and many others.
Why Hire Brian to speak at your event?
Brian's ability to connect with audiences of all ages and backgrounds creates an amazingly engaged audience while his unique style, background and love for people make brands in all industries and backgrounds ideal for hiring Brian.
Learn more about Brian's available keynote programs at www.BrianFanzo.com